Find out more about printing
Produce + Print at one place
Showdown Displays Europe is your producer and printer for promotional signs, displays and visual communication. We can handle the entire development and production process including the printing of graphics, assembly, fulfilment and drop shipment. Read more about our printing techniques, on which materials we print and for which products. View our printing story and experience it yourself!
Which products we print?
Walls, banners, posters and flags, you name it! As a producer and printer for promotional signs, displays and visual communication, we can do it all. View below which products we can deliver to you or your customer with hardware and graphic in one!
On what materials we print
Have an overview of all the print materials we use below. Scroll through it and you will see all the different materials! Are you curious about the specifications? Click on the buttons below the images and you can see all the specifications of the print materials, for which products it can be used and in which sizes we can print it! Easy, isn't it?
Meet our printers
We have several printing machines in our production centre in Přestanov, Czech Republic, that make the printing magic happen. View our printers below.
Learn more about our printing techniques
Your graphic will be printed with one of the professional, high quality printers we have shown above. Each suitable for a different type of material. In our in-house printing centre in Přestanov we work with two different printing techniques: latex print and dye sublimation print. Find out more about them!
Latex print
Latex printing is a printing technology that uses water-based inks to deliver outstanding colour quality. It is an eco-friendly option that is not only quick, but also durable, with water-resistant properties. It's suitable for outdoor use and our print centre can take care of graphics for widths up to 1600 mm.
Commonly used for
Roll-Banners
Topcards
Poster Frames
LED Frames
Stickers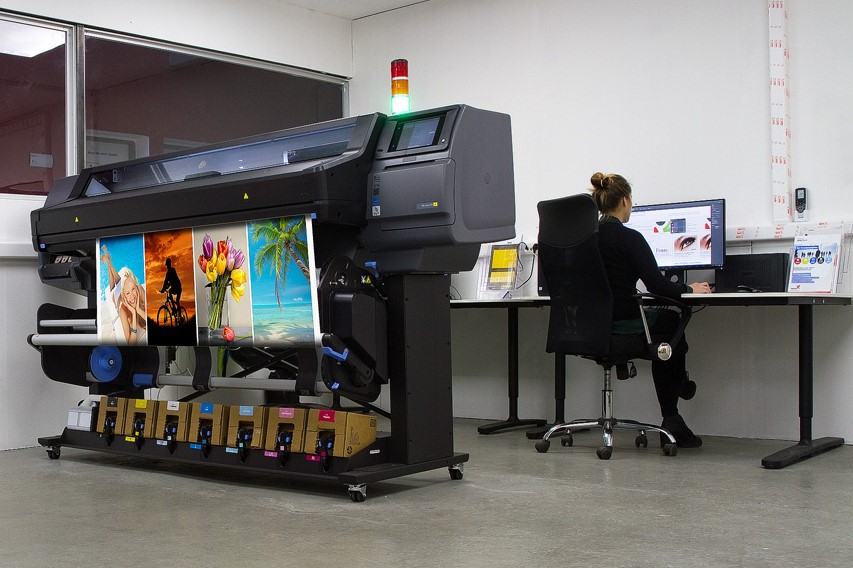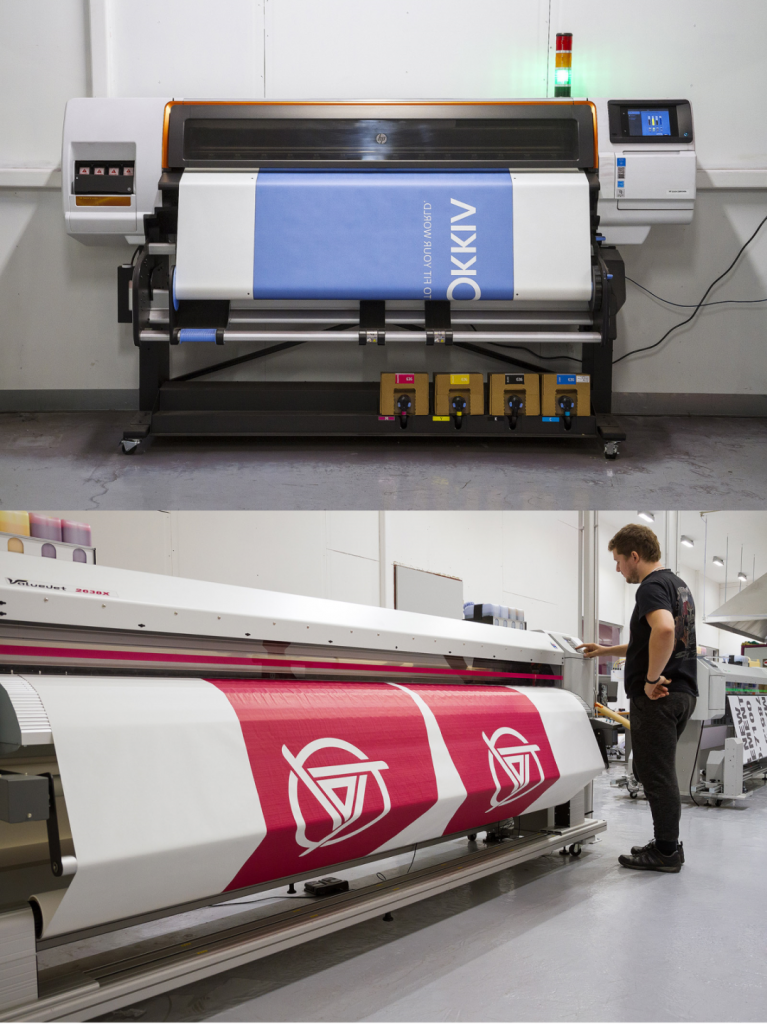 Dye sublimation print
Dye sublimation print is perfect for fabric prints. The ink sublimates into the fabric fibers under heat press, resulting in vibrant and long-lasting graphics. Most of our dye sublimation materials are B1 fire rated, and our eco-friendly approach uses water-based inks on polyester-based fabrics. We can accommodate widths up to 3200 mm for your graphics.
Commonly used for
Zipper-Walls
Counters
Table Covers
Pop-Ups
Flags
Tents
SEG products
How to prepare your print file?
And now you know which products we can deliver complete with hardware and print, you catched a glimp of our printers and cutters and you gained more knowledge about our printing techniques. Now it is time to prepare your print file! And to assure a smooth and accurate printing process, there is a certain way how our print centre would like to receive your print file. Just follow the steps below and your artwork is ready to go!
Use the right print template
You can download all the print templates of all our products on our Online Reseller Platform. You will find them under 'downloads' on each product page.


Create artwork in CMYK
Our printing centre is printing in CMYK colours. So we would love to receive your artwork in CMYK.


Preferably in 300 DPI
To ensure your prints looks stunning, please deliver it to us in 300 DPI. For larger formats abouve size A1, 150 DPI would also work well.


Embed your images
Make sure all images are embedded and they become part of your artwork. There are no more hidden files in the template.


Convert text fonts to outlines
Do you have some important words or text in your design? Don't forget to turn text into a visual.


Remove template lines
When your template is all set and ready, kindly remove all the template lines. All for a smooth printing process.


Save as PDF
Deliver your artwork to us in PDF format. Preferably a PFD export of PDF/X-4:2008 or PDF/x-1a:2001. And you are ready to go!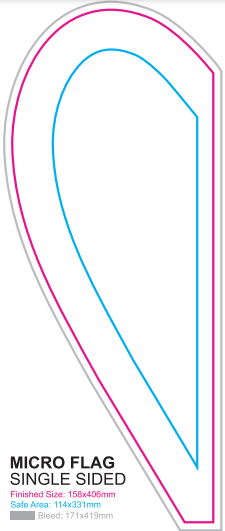 How to order your graphic online
Now your template is set up and you are ready to order! You might think: all well and good, but how do I order a graphic? That's actually easier than you think! Let us help you to get started in 7 simple steps. See below!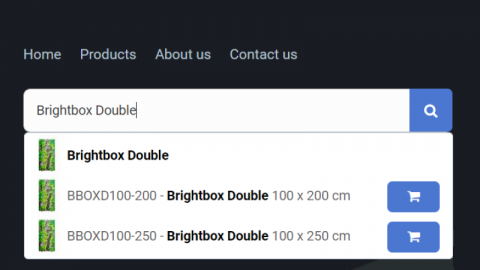 2. Look up the product you want to order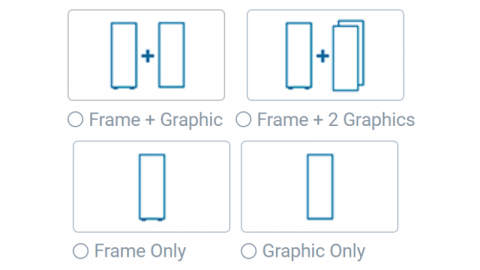 3. Choose if you only want the graphic, or combined with the product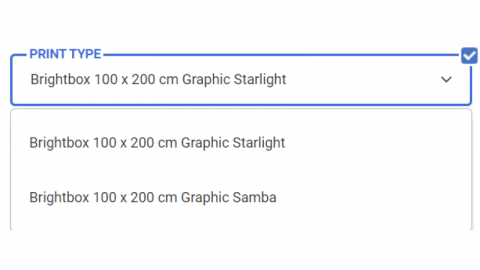 4. Choose your preferred print type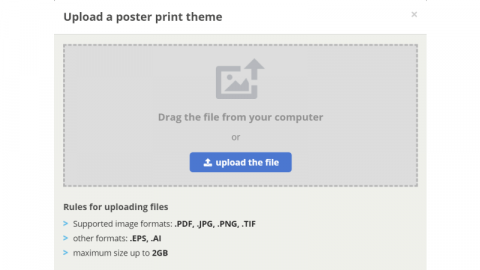 5. Select the file containing the graphic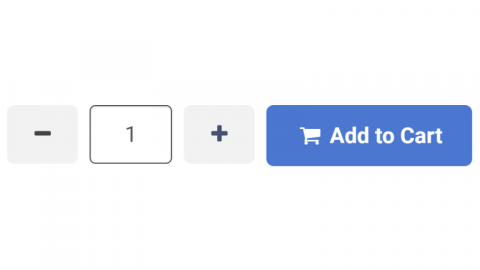 6. Place the order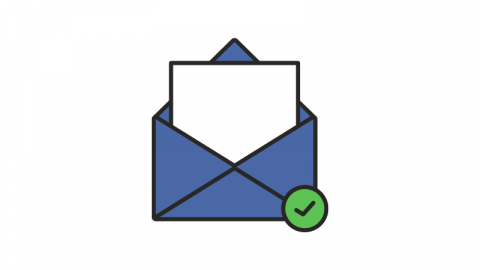 7. Confirm print data via email
Finishing touch
After your graphic is being printed, our in-house confection team gets involved. Our talented seamstresses put the finishing touches to the graphics. They look at the overall print appearance and conduct a quality check.
Also, the cutting, sewing and packing process really holds no surprises for our experienced team. They ensure that the products leave the workshop neatly finished. After this, the graphic is perfect to come your way!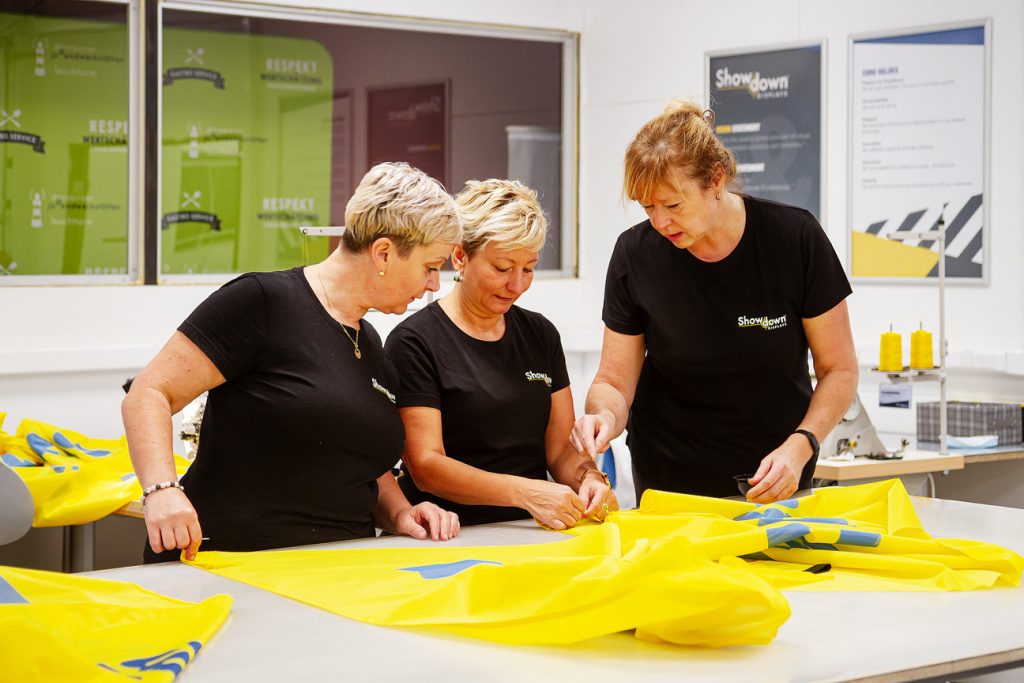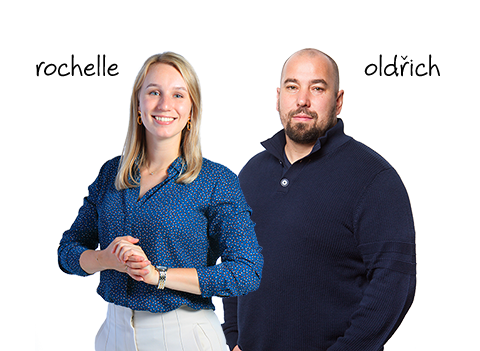 Want to know more about printing?
So, we have guided you throughout our print services! If you still have questions about printing, your sales contact person would be of course very happy to guide you throught it personally. Would you like to see our printers in real? You are more than welcome to visit our print centre in Přestanov, Czech Republic. Or visit our showroom in Nederweert, where you can see all the products with print set-up. We are your partner for products with print!