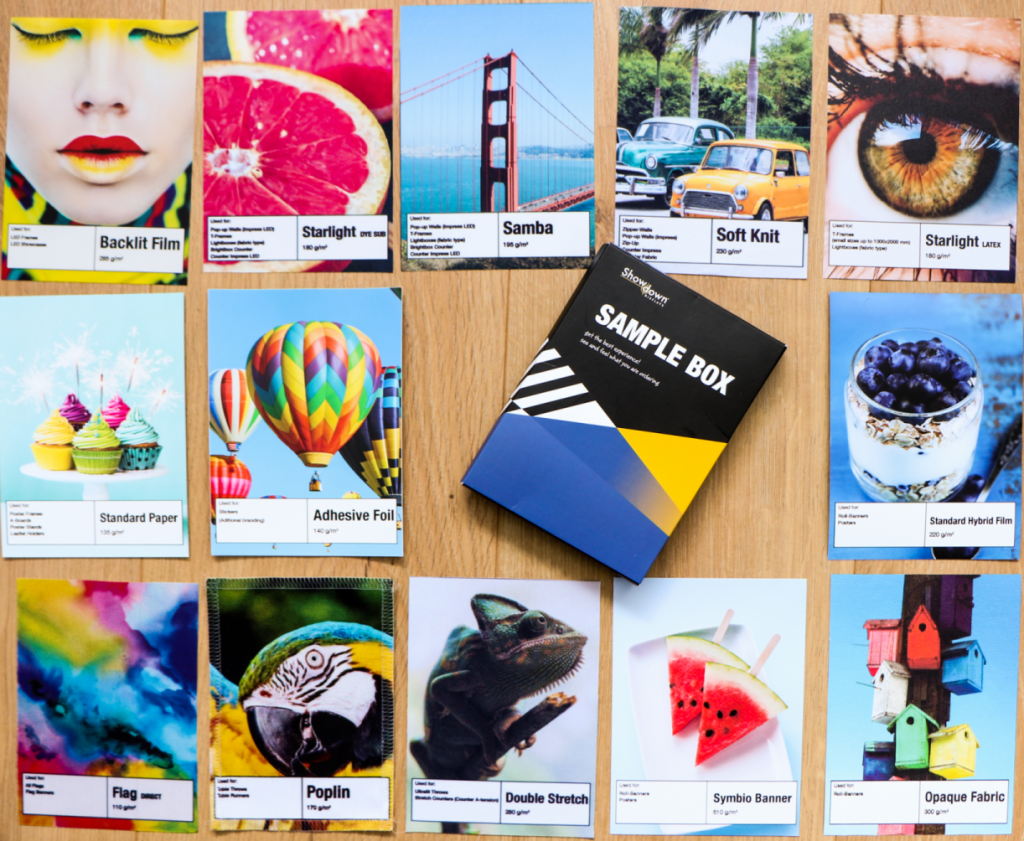 Graphic samples
In Přestanov (CZ) we have our own printing facility with a range of high-quality printers and an in-house confection department. This allows us to offer a total product: the hardware product plus graphic.
We have a variety of materials in our range on which we can print your design. Information about the materials and printing possibilities can be found on our graphic spread.
Would you like to get your hands on our different print materials? That's possible! We have a print sample box with samples of our different print materials so you can get a better idea of the different options and the print quality. Only to be able to make the best choice!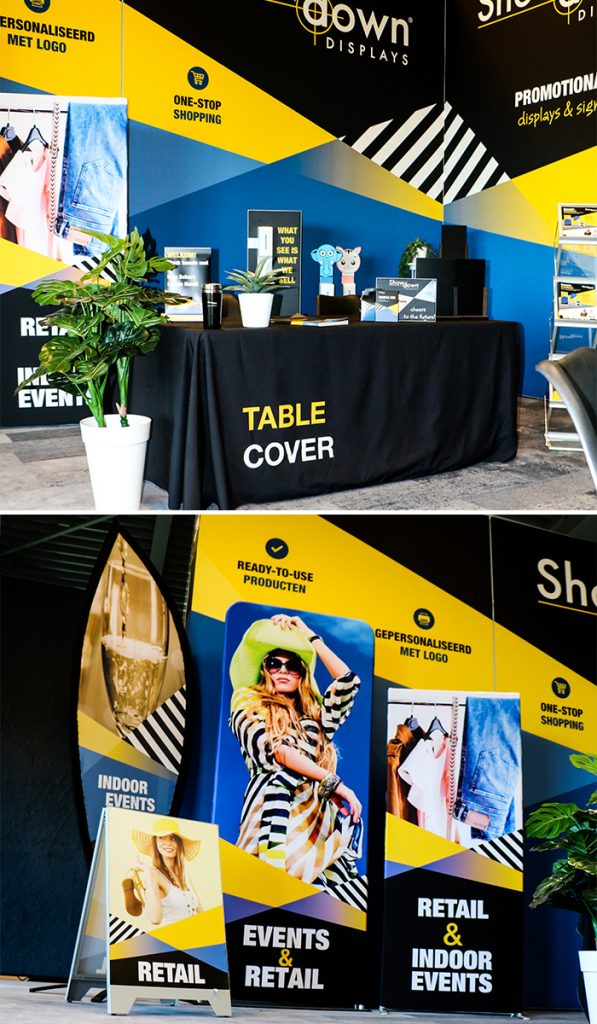 Showroom product samples with discount
Do you have your own showroom to let your products shine? Or will you soon be attending an event to promote your product range? Then we have something interesting for you!
One of our newest services is our Showroom Promo Package. This means you get a 50% discount on a complete product, including graphic, when you use it for your showroom of when you participate in an event. In this way, we like to encourage you to promote your product range. Your customers will then get an even better idea of the options of the various products.
The following applies:
Graphic with your own logo on it
You don't have to pay start-up costs for graphics
Excluding transport costs
Does not apply to the Digital Display range
Only possible when the product is in stock
Do you have any questions about our Showroom Promo Package? Please contact your personal sales team.
Related pages