How to receive a graphic visualisation
We support you in your selling process with a visualisation of the total product you want to sell to your customer. Think of a graphic or a product with a graphic. This visualisation will give your customers a clear idea of what their product would look like.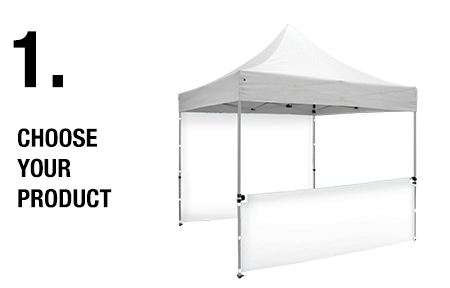 How to receive a graphic visualisation? Send the artwork or logo (Ai, EPS, PDF or high resolution JPG) to your sales contact person and let them know which product you would like to see in graphic visualisation. For now, this service is only available for the Tent Steel and Tent Alu, including all the wall options. We will make a visualisation of your graphic on the product and send it back to you. With this you can easily convince your customer to purchase this product with graphic!
Note: The graphic visualisation is an indication of the graphic on your product. The print data uploaded in the order is leading during the production process and NOT the graphic visualisation.
Related pages