Whether it's for displaying the menu in a restaurant, to order a product online in a shop, to receive feedback on the service or experience, or to get more information about where to be in a building. The Slimcases are the perfect solution for retail, hospitality, offices and schools, public buildings and exhibitions. Find the one that suits you the best!
Choose the 'one'
There are three options to choose from: Freestanding, Counter of Wall Mounted.
An entrance, an open area or when you just want to stand out: the stable Slimcase Freestanding makes sure it will stand out in the crowd due to it's sturdy but elegant frame. Highlight the services that you offer or receive more feedback about your customers' experiences. Just a small overview of where the Slimcase Freestanding can support you. Perfect for shopping malls, public areas and entrances.

If you want to mount your tablet on the wall, the Slim Case Wall Mounted is the solution. When you want to control the facilities in a room, such as during presentations. Or when you want to give more information, for instance about artwork in a museum. The wall mounted is suitable for various markets such as offices, schools, exhibitions, museums, and much more!

And last but not least is the Slimcase Counter. Perfect for the hospitality industry when you want to show a menu, or in retail to let the customer order a product online that is no longer available in the shop. Place the Slimcase Counter in the place that is best for you. Whether this is on a table, counter or near the cash register.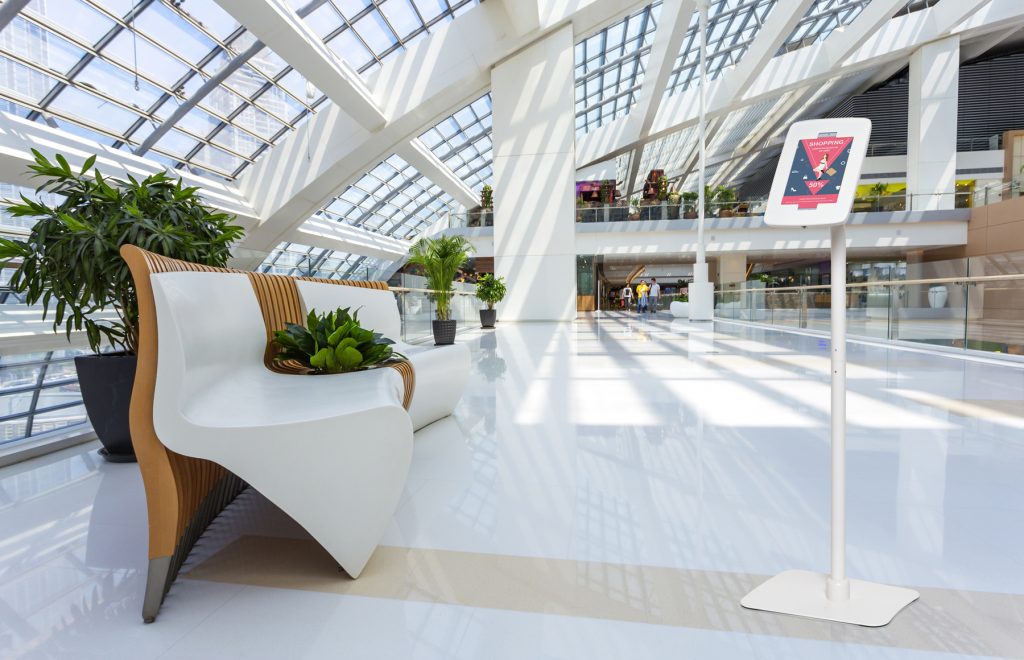 Benefits of the Slimcases
The Slimcases are verified for Apple iPad 10,2" (2019) and Samsung Galaxy Tab 10,1" (2019)
Lockable (theft protection)
In need of an other colour? We can provide other RAL colours on request
Both orientations, horizontal and vertical, are possible
Indoor use
* Tablet/iPad not included
The only thing you need to do, is to make sure your tablet or iPad is ready to get to work! The Slimcases are the ideal, subtle and small solution for various markets and wishes. Your message and services are available, clearly visible and secured at all times. Thanks to the Slimcases.
Curious what your possibilities are? Go see it for yourself!