Successful retail concepts jump on this where both the presence of physical products and the experience make the difference. Point of Sale displays with vibrant prints create a complete shopping experience. Moving content of digital products take the experience to an even higher level.
Create the better shopping experience
It is about stimulating senses, creating an experience and standing out. Research shows that after a positive shopping experience, 9 out of 10 people are more likely to visit the same shop again. In addition, it is not just about the product, but the story behind the brand or company has become much more important. It's all about experience and service. Many factors play a role in this, but it starts with visual merchandise. Appealing to people with the right visual content, both standing and moving. Creating a certain ambiance that makes people feel comfortable and so they stay in the shop longer and fulfil purchases. With a stunning decoration and impressive promotion, a shop stands out from the crowd. Take Textile Frames for example, in which you can subtly blend vibrant Silicone Edge Graphics (SEG) and let them become one with the surroundings. Whether it needs to be wall mounted, suspended from the ceiling or freestanding. Wherever you go or stand, you are swept up in the experience. Depending on your customer's demand, customised solutions can be offered thanks to our own R&D team and print and production centre in Europe.
"A RETAIL EXPERIENCE
THAT PEOPLE WILL REMEMBER"
Complete the experience with Digitals
Besides vibrant prints, you can also choose moving content. Enhance the shopping experience with moving content with the Digital Displays. Choose what suits your customer best: A hanging digital panel in the shop window, a digital A-Board at the entrance or promotional spot or a digital Totem at key locations. Wherever you are, moving content attracts attention. This boosts the customer experience even more. Apart from that, the Digitals can also be used as service points. Although this is just an add on to the power of experience you create thanks to the impressive moving content. Go for a retail experience that people will remember!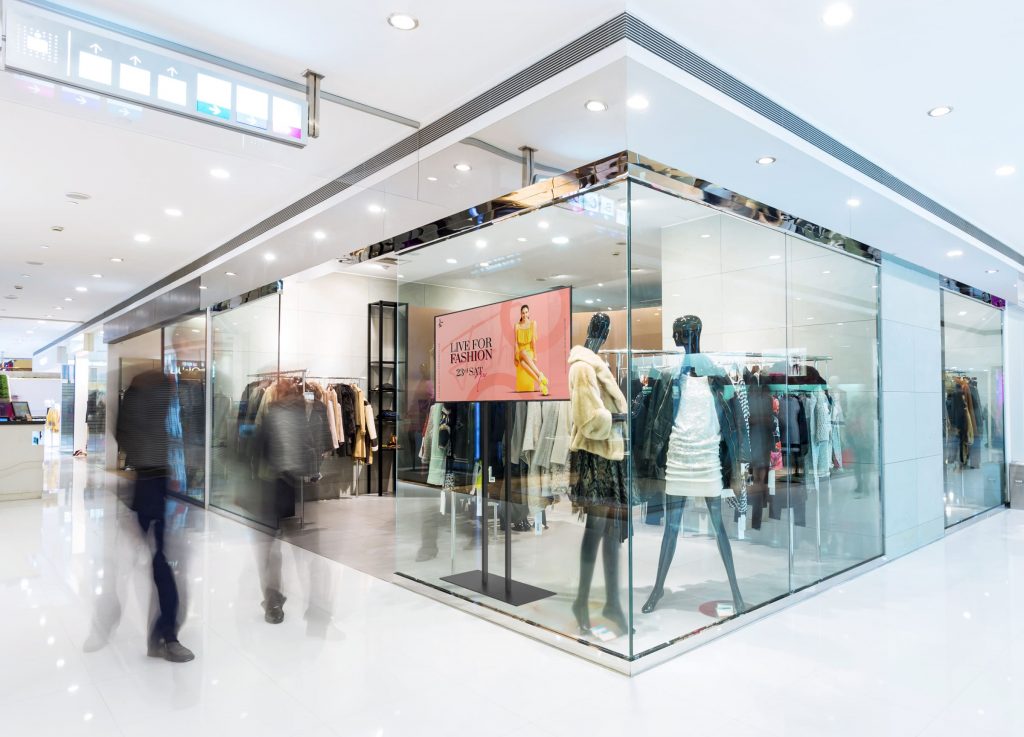 Go for the full experience!
With a wide range of diverse and innovative visual communication systems, you can always offer your customer the solution at the right time. The options are endless! Whether it is a print, system or total package: With the European print and production centre, Showdown Displays Europe can satisfy you and your customer. Even customisation can be provided thanks to an in-house R&D team. Whether you have your own stock location or you deliver directly to customers via drop shipment, with a large European location the solution is just around the corner.
Offer the total package for your customer. You don't sell products, but experiences. Inspire customers and work with them to create an impressive visual merchandise with the various display systems. Whether you sell it online or offline, with the right marketing materials you know how to engage your customer into the experience. After which your customer can take his customers along in his world. With our Marketing Support, you already have many ready-to-use marketing materials at your disposal and you can start creating for yourself. Add new products to your range and put them in the spotlight. With all the product information, visuals and videos, you are ready to go! Go for the full experience!