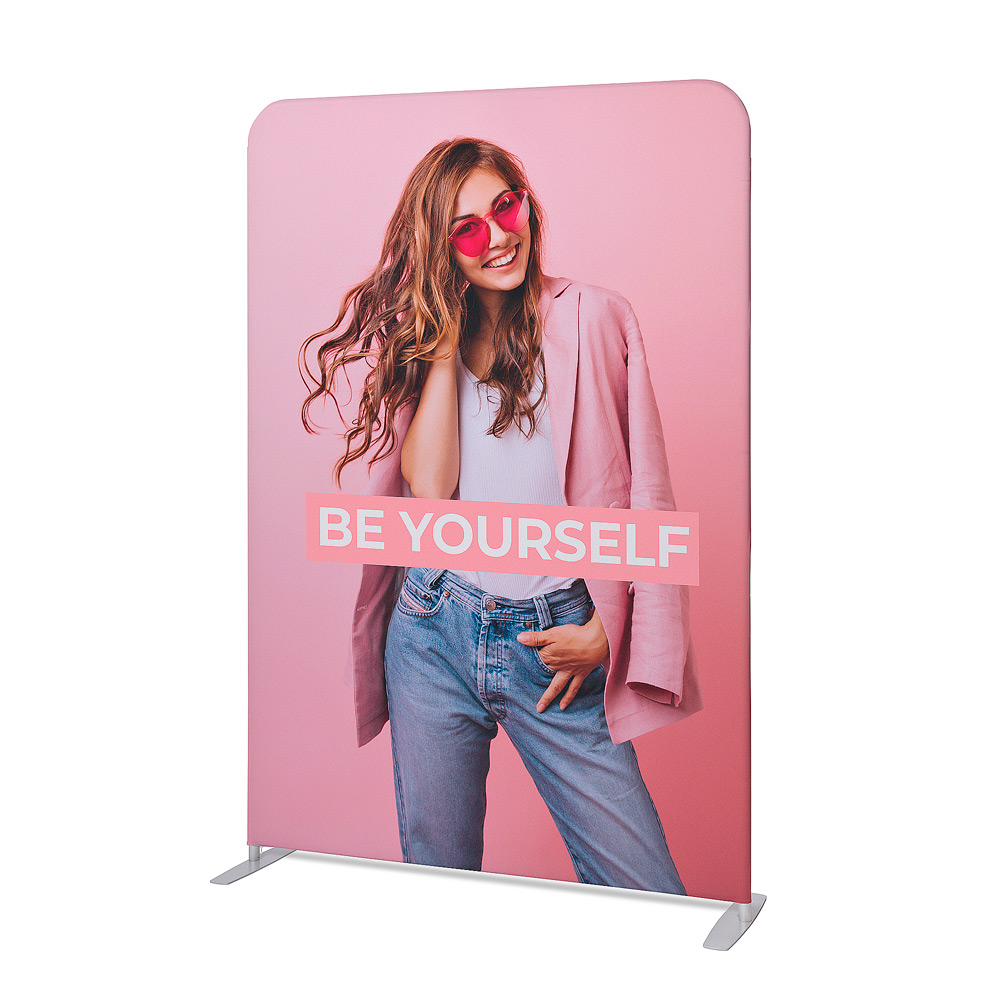 New! Zipper-Wall Straight Basic
We are very happy to launch the new Zipper-Wall, produced in our own production centre in Czech Republic. Now you might wonder, what makes this new Zipper-Wall so unique? We summarised all product features of the new Zipper-Wall for you below.
Produced in Europe, Czech Republic
Non-standard sizes on request
Tubes of 32 mm
Tool-free feet
Luxurious soft carry bag
Lower pricing
Compare the new and existing Zipper-Wall
Get to see in one glance the differences between the new Zipper-Wall and the current one we have in our assortment. We summarised all the differences for you in the table and in the comparison leaflet below.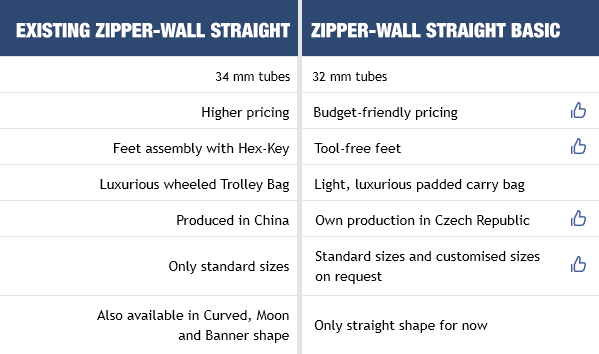 Same print templates
Also good for you to know, if you are already selling the current Zipper-Wall Straight, you can keep using the same print templates for the Zipper-Wall Straight Basic! So there will be no confusion for prints. Easy, isn't it?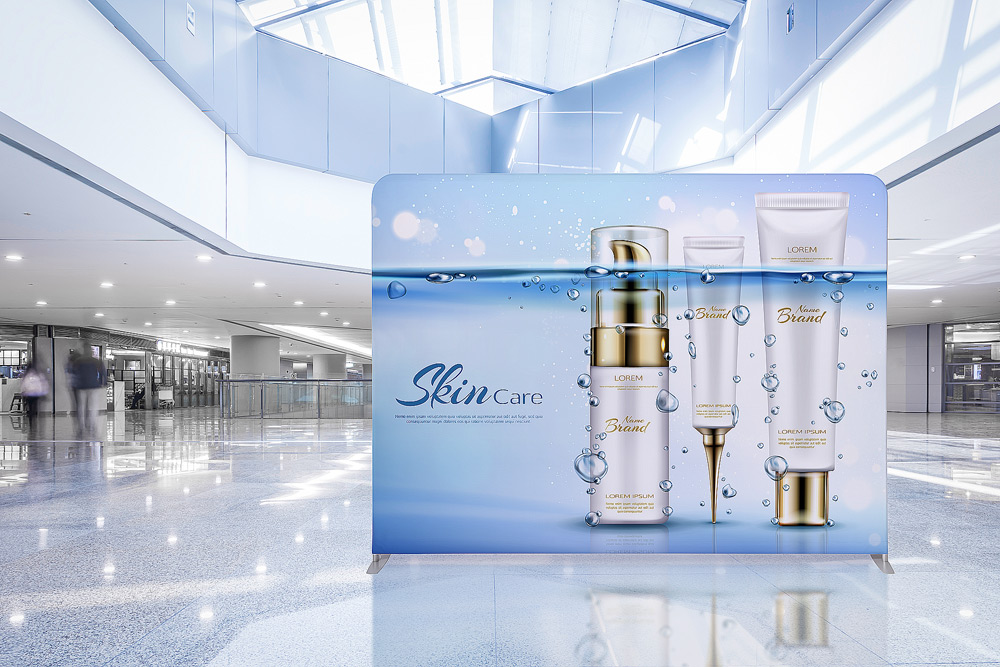 Easy to add to your online shop
To make it extra easy for you to upload the new Zipper-Wall on your webshop, we have put all the information together for you in one handy excel file. One file with article codes, product specifications, a neutral commercial text, images and prices. We do the work with you together!
Are you ready to switch?
We have summarised all the benefits for you! What do you think about our new Zipper-Wall Straight Basic? Lower in pricing, tool-free feet and non-standard sizes on request. Are you ready to switch?