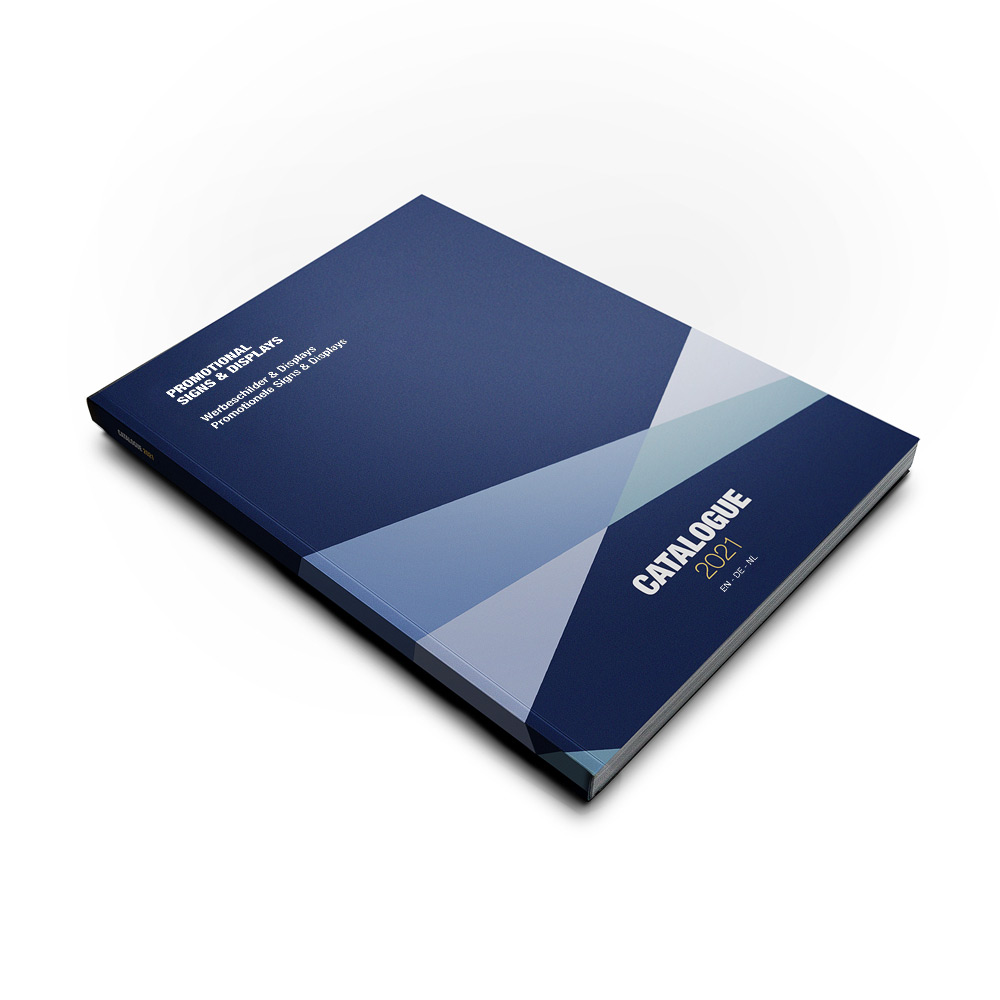 We have worked very hard on the catalogue 2021! However, we've still come across some minor errors in our printed neutral catalogue. For example some updated table information, icons, etcetera. Now we are here to rectify and give you the right information, at all times.
On this page you can find the error or missing information and we will direct you to the correct information immediately.
If you have the printed Showdown Displays Europe catalogue, view the rectification page here.
Do you have any other questions about the products or our services? Contact your sales person!
Chapter 1. Illuminated Displays
LED Outdoor Premium Poster Case Freestanding
– Important note: Electrical connection must be indoor. Product can not be exposed to rain
Article code:
SCEOSA0DLED
SCEOS1200x1800DLED
In Neutral catalogue | p. 11
LED Outdoor Premium Poster Case
– Important note: Electrical connection must be indoor. Product can not be exposed to rain
Article code:
SCEOSA1LED
SCEOSA0LED
SCEOS70x100LED
SCEOS100x140LED
SCEOS1200x1800LED
In Neutral catalogue | p. 13
---
Chapter 2. Poster Frames
Postersnapper
– Box information updated for the following article codes

Article codes:
PP21
PP30
PP42
PP50
PP51
PP60
PP70
PP77
PP85
PP100
PP120
In Neutral catalogue | p. 33
---

Chapter 3. Walls
Pop-Up Impress Straight
– Incorrect box information. Needs to be:
IMPR73S: 2 (instead of 1)
IMPR83S: 2 (instead of 1)
IMPR84S: 2 (instead of 1)
Article codes:
IMPR73S
IMPR83S
IMPR84S
In neutral catalogue | P. 44
Pop-Up Fabric
– Incorrect KG information. Needs to be:
Trolley Case
PUF23S: 13,5
PUF33S: 15,5
PUF43S: 17,5
PUF53S: 19,5
Soft Bag
PUF33S-SB: 9
PUF43S-SB: 11
PUF53S-SB: 13
Article codes:
PUF23S
PUF33S
PUF43S
PUF53S
PUF33S-SB
PUF43S-SB
PUF53S-SB
In neutral catalogue | P. 47
Chapter 5. Digital Displays
Digital Totem with Round Corners
– Touch foil is not optional for this product
Article codes:
DIRTOTEM43ESF
DIRTOTEM49ESF
DIRTOTEM55ESF
In neutral catalogue | P. 68
Digital Shop Window Display
– Incorrect icon. It's only for single-sided use
Instead of double-sided
Article codes:
DISHOPUNI
DISHOP43ESF
DISHOP49ESF
DISHOP55ESF
In neutral catalogue | P. 70
Digital kiosk
– Incorrect icons. It's only for indoor use.
Instead of also for outdoor use

Article codes:
DIKIOSK43ESF
DIKIOSK49ESF
In neutral catalogue | P. 74
---
Chapter 6. Banners
Roll-Banner Cube
– Box information is 9 (instead of 10)
– Pallet information is:
RBCUBE060: 324 (instead of 190)
RBCUBE080: 243 (instead of 150)
RBCUBE085: 243 (instead of 140)
RBCUBE100: 189 (instead of 120)
Article code:
RBCUBE060
RBCUBE080
RBCUBE085
RBCUBE100
In Neutral catalogue | p. 86
Roll-Banner Plus
– Incorrect pallet information is for two article codes. Correct information:
RBPL120: 60 (instead of 48)
RBPL150: 60 (instead of 48)
Article code:
RBPL120
RBPL150
In Neutral catalogue | p. 88
Zipper-Wall Banner
– Incorrect pallet information for one article code. Correct information:
ZWB080-200: 47 (instead of 45)
Article code:
ZWB080-200
In Neutral catalogue | p. 97
---
Chapter 9. Flags
Beach Flag Fiber
– Correct information: Luxurious Padded Transporter Bag is possible for all sizes (also M)
Article code:
BFF
In Neutral catalogue | p. 128
---
Chapter 14. Poster and Menu Stands
Zig Zag Brochure Stand Deluxe
– Pallet information is 18 (in stead of 24)
Article code: BHL
In Neutral catalogue | p. 182
Black Freestanding Menu Pole / LED
– Important note: Electrical connection must be indoor. Product can not be exposed to rain
Article code:
SCZNPOLE4xA4C9005LED
In Neutral catalogue | p. 188
Freestanding Menu Pole / LED
– Important note: Electrical connection must be indoor. Product can not be exposed to rain
Article code:
SCZPOLE4xA4LED
In Neutral catalogue | p. 188
Black Lockable Menu Stand / LED
– Important note: Electrical connection must be indoor. Product can not be exposed to rain
Article code:
MBSCZN2xA4C9005LED
In Neutral catalogue | p. 189
Lockable Menu Stand / LED
– Important note: Electrical connection must be indoor. Product can not be exposed to rain
Article code:
MBSCZ2xA4LED
MBSCZ1xA4LED
In Neutral catalogue | p. 189
Black Outdoor Menu / LED
– Important note: Electrical connection must be indoor. Product can not be exposed to rain
Article code:
SCZN2xA4C9005LED
SCZN4xA4C9005LED
In Neutral catalogue | p. 190
Outdoor Menu Case / LED
– Important note: Electrical connection must be indoor. Product can not be exposed to rain
Article code:
SCZ1xA4LED
SCZ2xA4LED
SCZ2xA4TLED
SCZ4xA4LED
In Neutral catalogue | p. 190
Outdoor Menu Board Premium
– Important note: Electrical connection must be indoor. Product can not be exposed to rain
Article code:
MBSCEOSA2LED
MBSCEOSA3LED
In Neutral catalogue | p. 191
Scritto® T Stand
– Orientation is horizontal, not vertical
Article code: TA6L
In Neutral catalogue | p. 196
---
Chapter 15. Brochure Holders
C160
– DIN/Size is A5 (not A6)
Article code: C160
In Neutral catalogue | p. 208
---

Chapter 16. Lockable Notice Boards
LED Outdoor Premium Poster Case Freestanding
– Important note: Electrical connection must be indoor. Product can not be exposed to rain

Article code:
SCEOSA0DLED
SCEOS1200x1800DLED
In Neutral catalogue | p. 229
Outdoor Lockable Showcase Illuminated Logo
– Important note: Electrical connection must be indoor. Product can not be exposed to rain
– Height is incorrect. Below the correct dimensions
| | |
| --- | --- |
| Art. nr. | Dimensions H (cm) |
| SCT4xA4PHLED | 86 |
| SCT6xA4PHLED | 86 |
| SCT8xA4PHLED | 86 |
| SCT9xA4PHLED | 116,7 |
| | |
| With gas spring | |
| SCT12xA4PHLED | 116,7 |
| SCT15xA4PHLED | 116,7 |
| SCT18xA4PHLED | 106,7 |
| SCT21xA4PHLED | 116,7 |
| SCT24xA4PHLED | 116,7 |
| SCT27xA4PHLED | 116,7 |
In Neutral catalogue | p. 229
---
Chapter 19. Health & Safety
Kids Sanitiser
– Pallet information is 30 (instead of 13)

Article code:
HSAKIDGREEN
HSAKIDBLUE
HSAKIDPINK
In Neutral catalogue | p. 252
---
Opaque Fabric (265 g/m2)
265 g/m2 in stead of 300 g/m2
In Neutral catalogue | p. 256
---
Last update: 17-11-2021