Great environment
An inspiring and innovative environment is important for an effective process. It will give a great boost to the productivity. So let's get started! Simply organise the space. Add dividers, by adding walls and make sure it's not messy with adding brochure holders. Thanks to the possibility of choosing your own design, you can create a total new environment in an excisting room.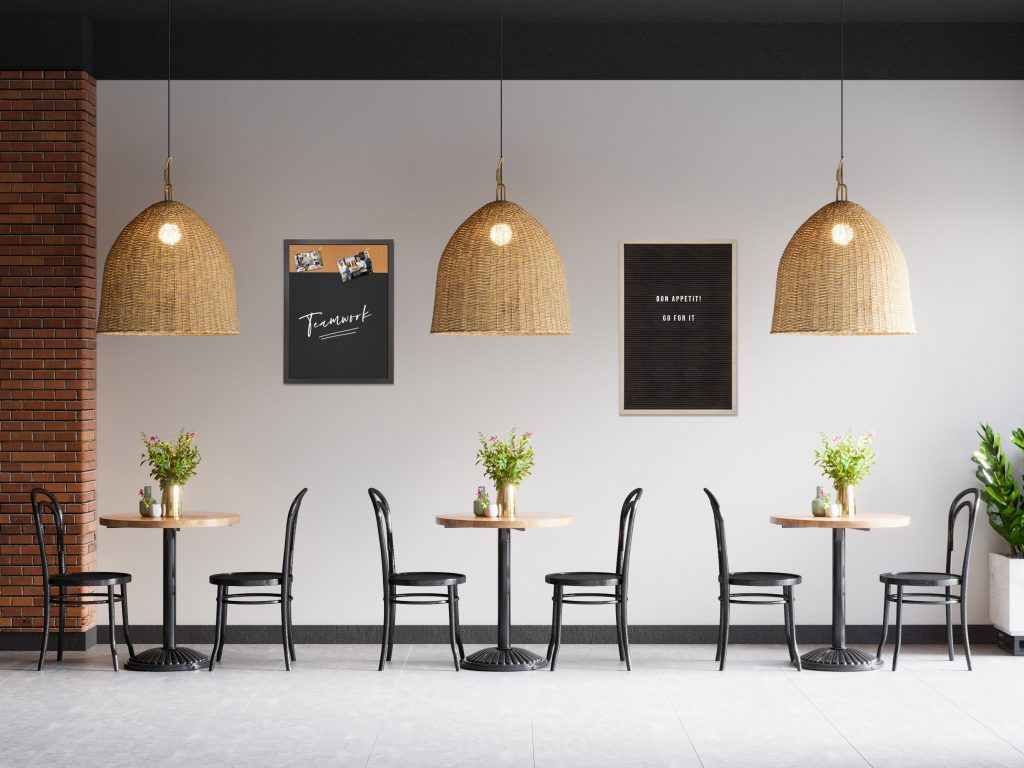 Wooden collection
Make it more cosy in the offices and schools by adding more of the wooden collection. From wooden frames to wooden a-boards. Various ways to add more 'nature' tints to the environment. Choose which size of promotion you need. From table tops, to wooden frames to hang on the wall, to a-boards you can place on the ground. A lot of options, to create the wooden vibe.
New, newer, newest
In addition to the existing products Showdown Displays has launched new products in 2022 that fit perfectly within the office and school segment.
A lockable showcase in the new, stylish colour anthracite. Or think of the combi boards. Perfect for both pinning and writing messages. Choose the design that suits you and your client best: from classic to robust. Thanks to Showdown Displays' own production and print centre in the Czech Republic, they can deliver many of their products on short notice. So you can make sure you are ready at the right time!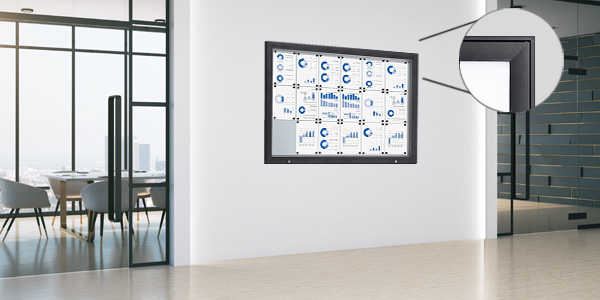 Go for the shine
Don't forget that you can leave a stunning impressing with prints. Use the textile frames to create the atmosphere you like. Hang your design on the wall or the ceiling, or place it in the centre of the room. Do you want to divide the space into small rooms? Use a wall with design to create corners where you can sit and work or study in your own bubble. Make sure there's an fantastic environment to focus and relax at the same time!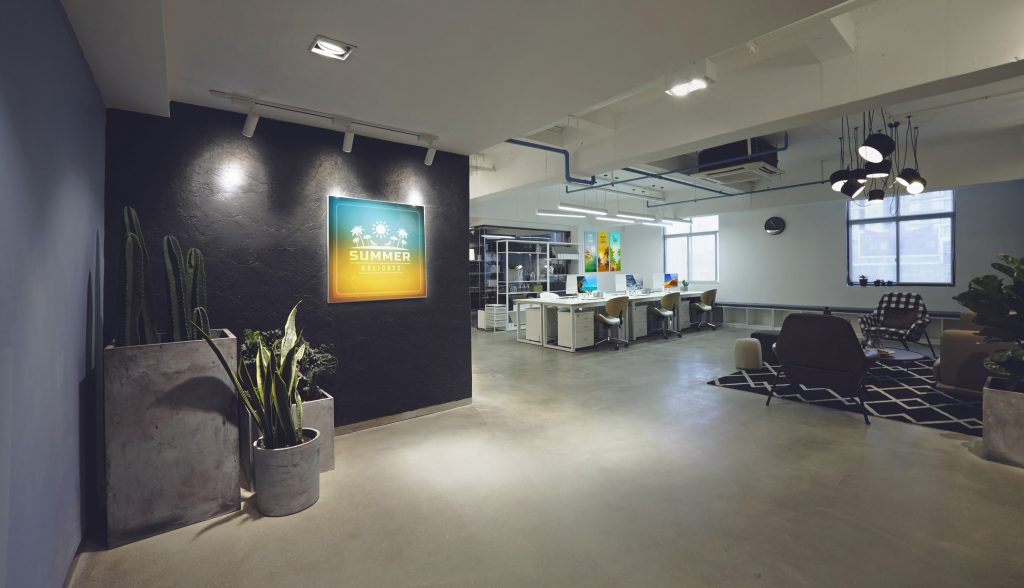 Your cue is here!
Got inspired by creating a refreshing space? Let's go for it! Need more information? Contact our sales team to find the best solution for you. Take a look at the complete product range on our Online Platform.