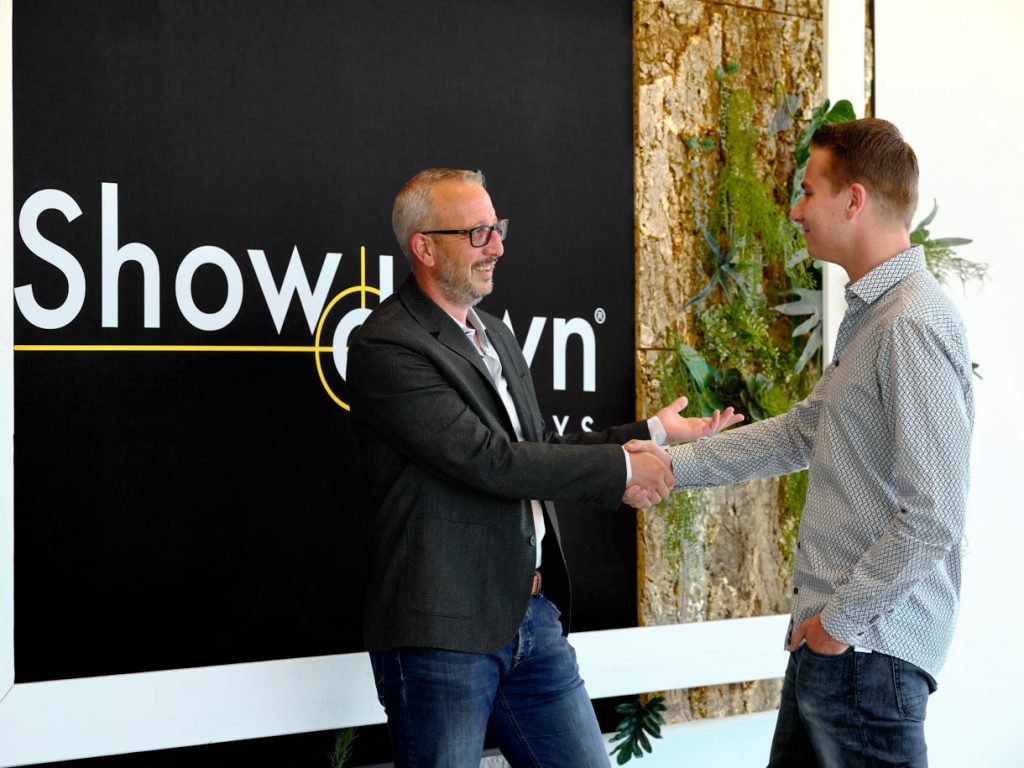 Let's partner!
Wij zijn jouw partner in ontwikkelen en leveren in promotional signs, display systemen en Point of Sale materialen. Wij geloven in groeien door het bundelen van onze krachten. Daarom willen wij jouw partner zijn. Wij ondersteunen jou waar en wanneer je wilt door onze producten van hoge kwaliteit, eigen productielocatie in Europa en door jouw persoonlijke partner te zijn.
On target, On time
Raadpleeg ons als jouw persoonlijke, creatieve partner met kennis van en ervaring met het product, de regio en de markt om nieuwe verkoopmogelijkheden te bespreken
Vertrouw ons om het hele proces te beheren, van de productie van je oplossing tot de neutrale levering aan jouw klant
Ontdek en speel in op trends en ontwikkelingen met onze Europese in-house productie en printdiensten
Profiteer van onze marketing support om je bedrijf een boost te geven. Vertel ons hoe we jou kunnen helpen!
Bestel waar en wanneer het jou uitkomt via ons Online Reseller Platform
Bestel waar en wanneer jij wilt
Geen rompslomp meer maar simpelweg één shop waar jij jouw bestellingen kunt plaatsen waar en wanneer je wilt. Daarbij krijg jij direct een overzicht van het totale assortiment, de voorraad en de verzendtijd.
Heb je vragen of wil je meer weten over wat wij voor elkaar kunnen betekenen? Neem dan gerust contact op via +31 (0)85-0660310 of stuur een mailtje naar .