The market for promotional products
The promotional product market is back. After a challenging period for promotional product resellers, the demand for personalised giveaways and event products is on the rise again. Trade fairs and events are being organised again and outdoor events are taking place. Expand your promotional product assortment with promotional displays and become a 'one-stop-shop' for your customer.
Services for you
As a manufacturer and wholesaler with 3 warehouses through Europe, we have more to offer than only a promotional product. We like to make things as easy as possible for you. With the following services we support you in the sale of promotional displays.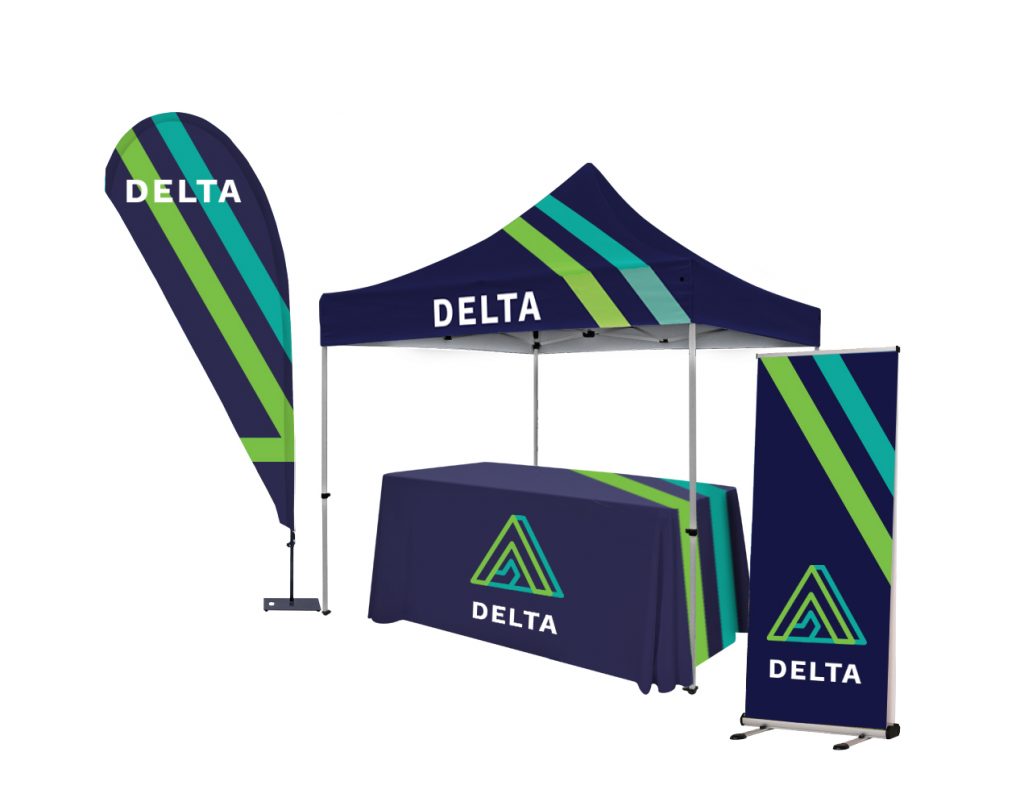 Logo Personalisation
We personalise your solution. Add a logo to your promotional display for personalisation and branding. As a production company with printing facilities, we can produce promotional displays with your logo. Add a printed logo on a wooden A-board, Roll-Banner, Beach Flag or even on a bicycle stand. Other colours or sizes are possible as well. We personalise a solution to your customers' needs.
One-stop shop
Access to the customised products your customer needs and a partner you can rely on. That is what you need. With our own European production, in-house printing facility and a professional R&D department, we have the promotional display solution to meet your customer's needs. From a logistic requirement to adding a logo to a product modification: we offer the solution for you and your customer.
We are happy to take care of your needs with our complete product solutions. We can offer you Flags, Counters, Roll-Banners, Exhibition Walls or Tents with logo branding. We do the work for you!
Marketing Support to boost your sales
We provide all you need to promote our products to your customers and help you sell. As our customer, you have access to various tools and services that help to optimise your sales. Graphic visualisation service to see the logo on a product, web images, in-use visuals, showroom samples, neutral catalogue or neutral videos. You name it! We are here to support you.
Want to know more about promotional displays?
Promotional display specialist Rochelle Scheerhoorn would be more than happy to tell you more about how we can support you with expanding your promotional item assortment with personalised displays. She will be pleased to show you our Marketing Support, share her knowledge and insights with you and think along with you. Let's partner!
Products for PSI
View the product categories that interesting for you as a promotional product reseller!
Might also be interesting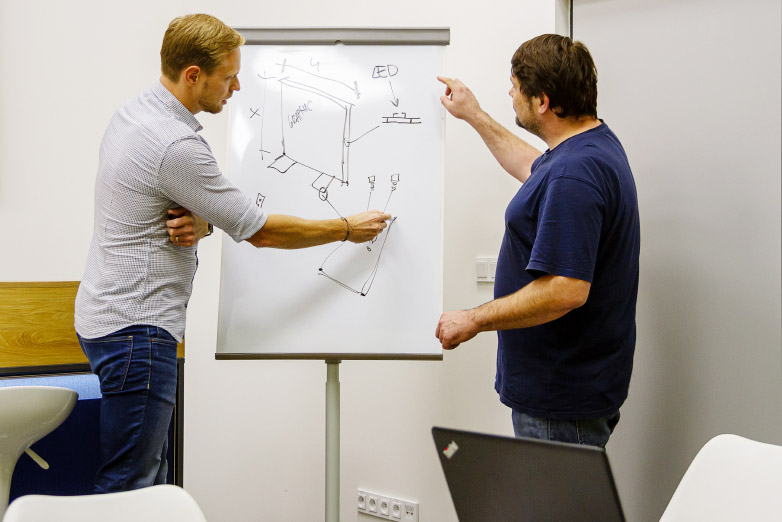 Customisation
We can add a logo, change the size or colour and even produce a full customised solution from scratch with you. Also packaging wishes can be discussed.
Read more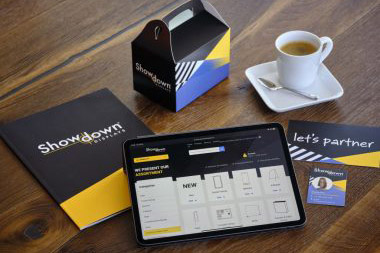 Marketing Support
Everything you need to sell promotional displays! We are here to support you.
Read more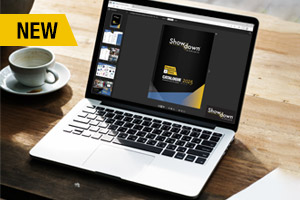 Product catalogue
Check out our latest online catalogue with loads of digital products!
View online