The display market for sign & print
The sign & print market is back. After a difficult period for many print and sign companies, the demand for visual communication products is on the rise again. Trade fairs are being organised again, outdoor events are taking place and all retail and hospitality establishments have opened their doors again. Nevertheless, there are a number of challenges that we are all facing. Such as logistics and the increasing demand.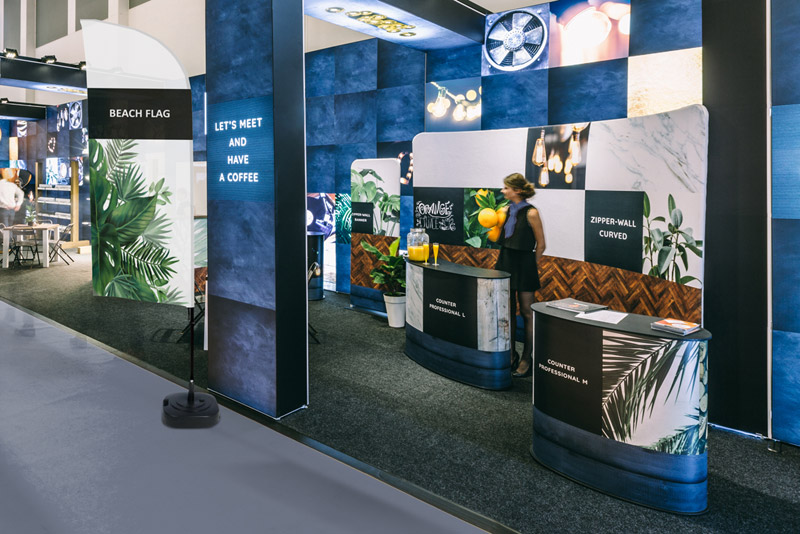 Our stock is your stock
The pandemic has brought a lot of uncertainty. We understand that you want to limit stock risks as much as possible because of this. As a wholesales and production company, we take this risk for you. You can choose to buy pallets from us with display systems for your print production process, but we are also the right place for smaller quantities or drop shipment to your customer. We deliver when and where you want. Order the products your customer needs and let us ship them directly to your customer. Of course as neutral delivery or with your own packaging slip. This way, you also reduce the delivery time, which is becoming more and more important in the fast-paced world we live in.
Services for you
As a manufacturing company with a wholesale function and 3 warehouses across Europe, we have more to offer you than just a nice product. We like to make things as easy as possible for you. With the following services we support you in the sale of display systems.
One-stop shop
The past couple of years we have noticed how vulnerable the events industry can be. We now see that many print and sign companiers are looking to the future and are committed to ensuring business continuity. Adding new product groups to the assortment offers new opportunities and spreads the risk. How about selling (online) hospitality displays such as wooden menu boards or digital displays? And that directly to your customer without you having to worry about it? We do the work for you! With an extensive rang of high-quality displays for promotions, trade fairs, outdoor advertising, retail, office and hospitality, we are your one-stop shop. We have everything for visual communication within reach.
Access to the products your customer needs and a partner you can rely on. That is what you need. With our own production in the Czech Republic and a large stock spread over 3 warehouses across Europe, we have the display solution to meet your customer's needs. We are happy to take care of you with complete product solutions. Flags, counters, exhibition walls, light boxes and can be delivered with textile printing. We are here to support your print production where your own production capacity ends with our in-house latex and sublimation printing services. Whenever you wish.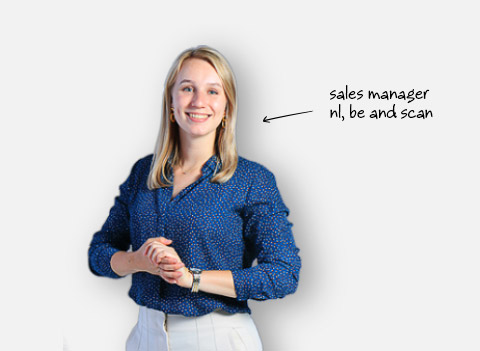 Want to know more about displays?
Rochelle will be more than happy to visit you and tell you more about how we can help you with our products and support services, such as our Marketing Support. She will also be happy to share her market knowledge and insights with you and think along with you. Let's partner!
Might also be interesting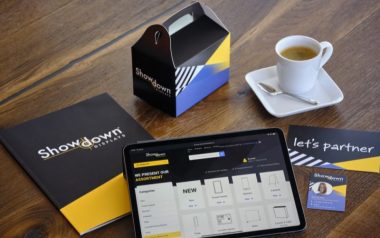 Marketing Support
Everything you need to sell promotional displays! We are here to support you.
Read more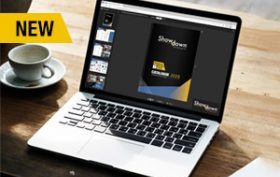 Product catalogue
Check out our latest online catalogue with loads of digital products!
View online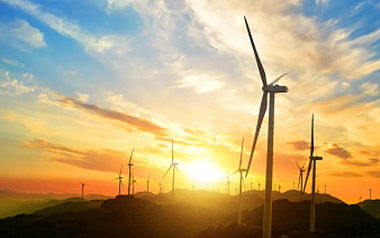 Corporate Social Responsibility
At Showdown Displays we aim for a positive impact on society and the environment.
Read more