The market for the hospitality sector
The hospitality market is booming; restaurants and bars are full and events and parties are organised everywhere. The demand for visual communication in the hospitality sector is rising to attract people to their business. We are here for you to facilitate you with that, for both indoor as well as outdoor communication solutions. Read on and discover how we can serve you and your customers with easy-to-sell displays for the hospitality sector.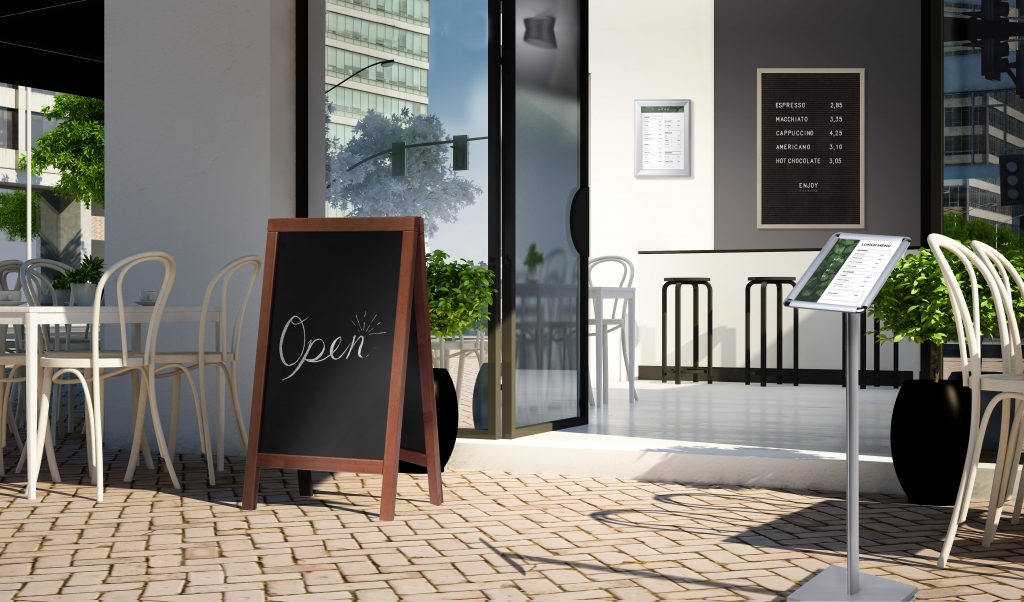 Expand your assortment with easy-to-sell products
Your customer needs to attract attention in the hospitality sector. Our extensive assortment will support this! Next to the well-known wooden chalkboards, we have a broad range of products that you can easily sell to your customer. Expand your hospitality assortment easily with Digital Displays, Menu Boards, Leaflet & Catalogue holders, Decór products, Zipper-Walls or Wayfinding Signs.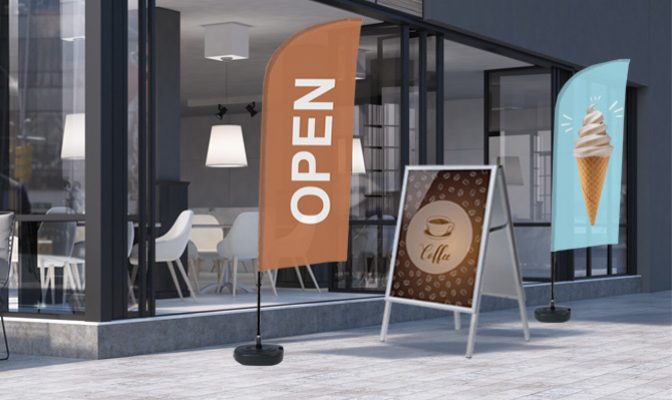 Standard print designs
In addition to standard hospitality products, we have also developed complete sets for you. Products with a ready-made design, so you can sell it directly to your customers. These include Snap Frames, A-Boards, Flags, Placemats, Door Signs, Roll-Banners and more. A complete set of hardware, print and design. So no need for a graphic designer, a print upload function on your webshop or the need for printing facilitites. How easy is that!
We deliver when and where you want
At Showdown Displays Europe you are at the right place for neutral drop shipments to your customer. Of course as a neutral delivery or with your own packing slip. Would you like to deliver the goods directly to a restaurant or bar, to one specific person? No problem, just let us know. Provide us with all the details and let us ship your order directly to your customer!
We believe in partnership
As a manufacturer and wholesaler and the number 1 in the visual communication we have more to offer than only a great product. Read more about how we do the work for you. We believe in partnership and we are here to support you.
Easily online on your e-shop
Customers and shops buy their visual communication products more and more often online. It's time to have all the information ready online on your e-shop. Our Product Data Package makes it possible for you to easily put the entire range online on your webshop. From all specifications to product photos, the Product Data Package makes sure you have your online shop ready in just one click! Also API connections directly connected to your ERP is one of the possibilities.
Want to know more about displays?
Rochelle will be more than happy to visit you and tell you more about how we can help you with our products and support services, such as our Marketing Support. She will also be happy to share her market knowledge and insights with you and think along with you. She knows exactly which products are suitable for the hospitality market. Let's partner!
Products for the Hospitality Sector
View the product categories that might be interesting for you in the hospitality sector
Might also be interesting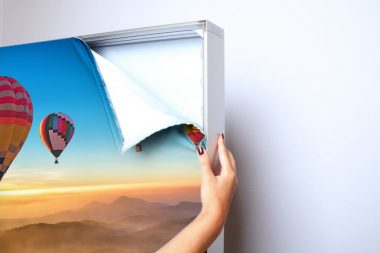 One-stop shop
Source one partner and one location. With our in-house production and printing facility, we can satisfy your display hardware and printing needs.
Read more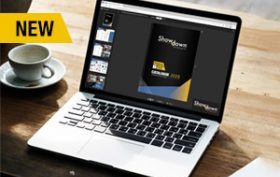 Product catalogue
Check out our latest online catalogue with loads of digital products!
View online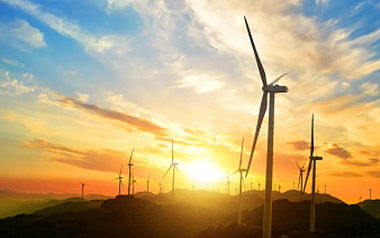 Corporate Social Responsibility
At Showdown Displays we aim for a positive impact on society and the environment.
Read more